Michael Job College of Arts & Science for Women was established in 2004 and is approved by Tamil Nadu Government Collegiate Education and is affiliated to Bharathiar University. The college offers graduation and post-graduation in many streams including Computers, Commerce, Science and Arts. The medium of instruction is English. We have student strength of about 500 and growing! Because of the college's comprehensive offerings, its talented and dedicated faculty, and its support curriculum, it enjoys a great reputation and goodwill.
By virtue of our work with young minds year on year, we have realized that the turmoil that adolescents experience requires a focussed, concerted effort. As the lines separating childhood and adulthood disappear, our youth faces a myriad of dilemmas not just in their academics but also social interactions and personal management. As many of our children come from under privileged back grounds we see them being painfully unsure of their future. We spend time with our students to help them feel free, express, be heard, and seek solutions. We conduct various workshops and class room sessions, collaborative activities to help them transform into emotionally strong, confident youth, ready to take on the world.
Buildings, classrooms, laboratories, and equipment – education infrastructure are crucial elements of learning environments. There is strong evidence that high-quality infrastructure facilitates better instruction, improves student outcomes, and reduces dropout rates, among other benefits.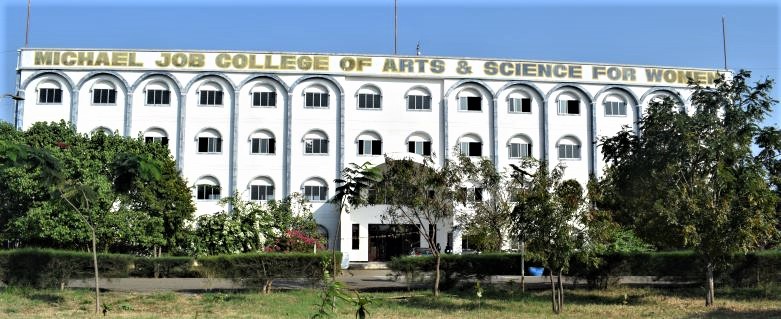 We give utmost importance to academic excellence as it is strongly co-related to the positive outcomes that we value. We have seen that academically successful girls have higher self esteem and confidence. They are able to get employment opportunities and more importantly, stay employed. Our girls mostly come from rural areas and underprivileged backgrounds and therefore earning financial independence is a dream that they pursue and the college supports them in every way.
We have produced university rank holders and gold medallists consistently during the last many years. For details visit Hall of Fame. Since inception we have record of 100% pass rate in every stream.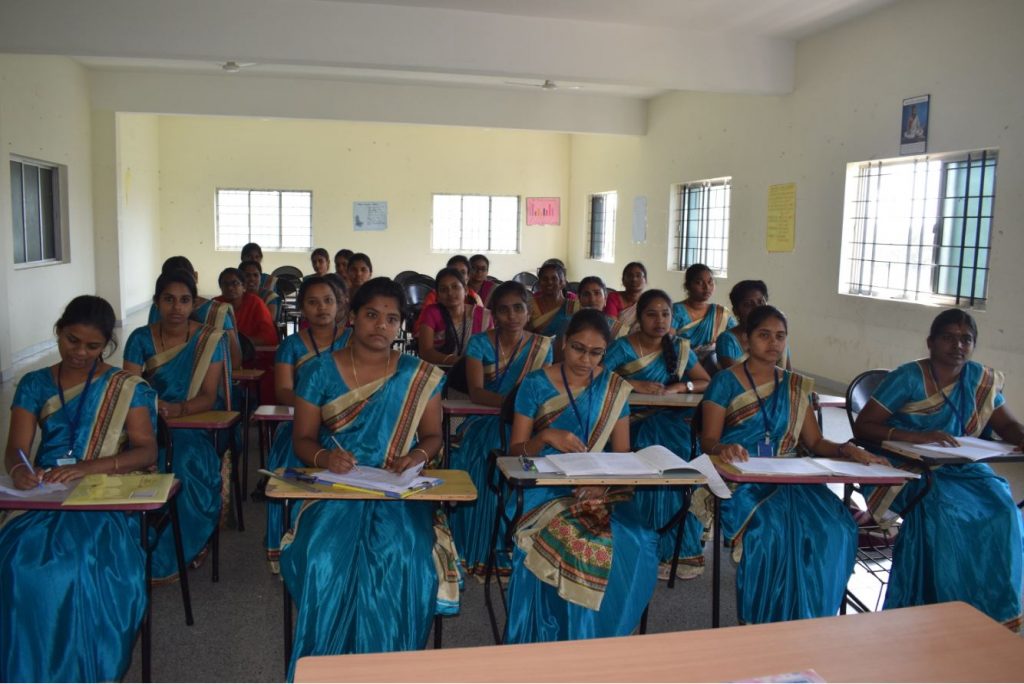 CO-CURRICULAR EXPERIENCES
We also attract eminent guest lecturers who complement our regular faculty to broaden the exposure of our students to the developments around them. Sessions are also conducted on importance of Goal setting, Organization, time management, prioritization, concentration and motivation to achieve academic success and be a well-rounded, self-sufficient individual. In addition to in-person trainings, they are also exposed to TED talks and e-trainings on skills such as critical thinking, decision-making, and conflict resolution etc. that are essential for success in any walk of life.
We encourage our students and faculty to participate in Conferences and workshops and submit/present papers in these forums. Field visits are organised so that the students enjoy learning experiences outside a classroom environment and is also helpful to develop more interest in learning among students.
MJC also has set up facilities to provide vocational education facilities to students such bakery, tailoring, grooming and personal care.
MJC's NSS team is regularly active and enables students participate in various programs of social service and national development.
Hostel is available for outstation students. It is self-sufficient in all respects and geared to take care of every need of the student. At present, about 310 students stay in our hostel.