HOSTEL FOR UNDERPRIVILEGED
MJC has impressive infrastructure and an artistically designed hostel is located in the heart of the campus. It lodges about 300 girls. The large and well ventilated dormitories make for comfortable and collective living. Each child has his/her own individual bed space and a large shelf area to keep their clothes and other items of personal use. Mattresses, Bedspreads, Pillows, etc. are provided by the hostel. Promoting good health is key and thus cleanliness of foremost importance. Our Hostel takes care of every need of the students .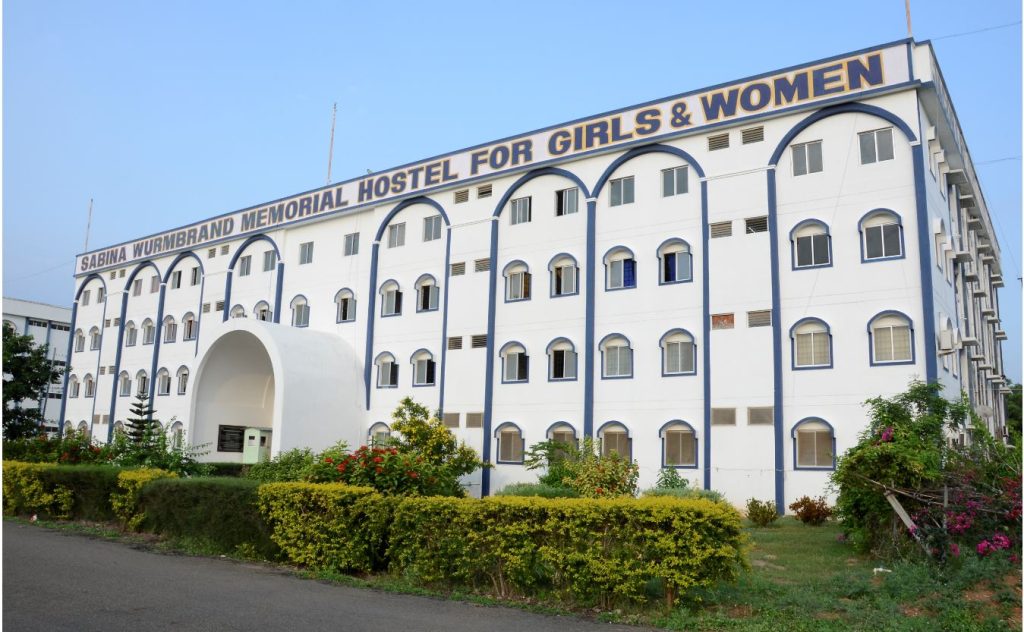 Facilities and Services provided in the Hostel
All the services within the hostel are all manned and managed by the students themselves. Whether it is managing the library and the reading room, serving in the dining hall, maintaining the dietary kitchen, looking after the hostel garden, running the weekend entertainment presentations, cleaning the rooms or any other service, the girls are encouraged to voluntarily take up some responsibility as per their liking and interests. It serves to infuse in them the virtues of service, co-operation and dignity of labour, besides providing them invaluable work experience.