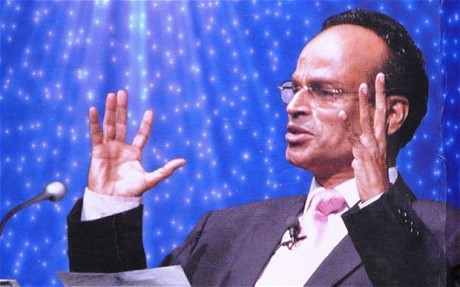 Dr. P. P. Job who was an internationally renowned Social leader and was the President of International Christian Association. The International Biographical Centre, Cambridge, United Kingdom nominated Dr Job as 'International Man of the Year' for 2000 – 2001. A leading English daily of India, The New Indian Express described Dr. Job as a ray of hope in a world growing darker with shrouds of hatred and strife. He has been invited by the President of USA for presidential Prayer Breakfast. The Mayer of Seoul, Korea awarded him a medal recognizing his work relating to international peace and harmony
Dr P P Job established Michael Job Memorial Orphanage and Educational Institutions with a unique vision. The trigger point for establishment of this was the untimely and unusual death of his son Michael Job in 1999.
Empowerment of the Girl Child especially those coming from underprivileged background was a passion for Dr PP Job. It is his passion that has manifested as MJC. He believed that the road to empowerment was education. He envisioned a Centre of Education which provided good quality education that would transform the girl child to a responsible woman. He also wanted to help the girl child acquire employable skills, that provided her an environment promoting value system founded on decency, honesty and humility. He did not want to build up run-of-the-mill 'orphanages' or 'destitute homes'.
Dr PP Job wanted to establish the Centre of Education with quality infrastructure and committed staff where any parent would want to send their children paying regular fee. He also wanted to have a Home for the Underprivileged as a part of this campus so that the inmates will live and be educated as a part of a community of normal children experiencing the real world and not be quarantined. MJC, as Dr PP Job envisioned is a centre of academic excellence where a child can join the nursery and leave as a well-educated girl. The girl child can pass out as a graduate or post graduate or with value added vocational certificates with an offer of employment in hand.
In the last 10 years we have grown to include a High School, Arts and Science College, B. Ed and M Ed College and a home for the economically challenged. In the near future we expect to have a management school and value added certification in modern courses. All these institutions have been established as projects of Love in Action Society which is a Charitable Society established with an objective to provide educational and medical support to deserving sections of the society
While the fees and expenses for the children from normal households are paid for by their parents, fee and expenses of these economically challenged children are taken care by MJC with sponsorship from supporters and well-wishers. MJC is set up without any profit motive. All the resources received from sponsors and fee paying students are used only for support of the underprivileged girl children.
We run these institutions without any profit motive but with the commitment of making this a centre of academic excellence that attempts to "Empower the Girl Child" through education. We will strive build this to a sustainable entity with every rupee available to be utilized for the stated vision 
You have the power to touch and transform lives like never before