Michael Job Memorial high school is an English medium girls school following the Tamil Nadu State board curriculum. We offer schooling from class 1 to 12, in addition to a nursery for toddlers. We have a student strength of 500 students including day scholars and MJC hostel dwellers.
The School has well equipped infrastructure consisting of a modern four storied building with contemporary facilities including computer labs and e-learning center. The state –of-the-art e-learning centre provides an interactive learning experience in various subjects.
The pedagogy used across grades moves beyond lecturing to use engaging activities, discussions, videos, quizzes, games, and varied online creative resources. As we attempt to engage the learners, Technology is integrated into the teaching-learning process.
The academic performance of our students is considerably good and is improving every year. Our well-qualified and committed teachers leave no stone unturned to see to it that the outstanding academic excellence record of the school is maintained year after year.Since MJC focusses on providing education to girl children coming from challenging backgrounds, we need to spend enormous efforts to drive behavioural change and motivate them to aim high. At MJC, these children, also get an opportunity to learn along with children coming from normal backgrounds and integrate better with the society. While a lot of emphasis is laid on the character development of the students, this is in no way at the cost of academic excellence.Our unique student performance analysis approach enables our teachers to understand the learning challenges each child is facing and provide teaching support accordingly. Extra classes (beyond school hours) are provided to students based on their learning needs. Students are also facilitated to access specific E-learning modules to improve their understanding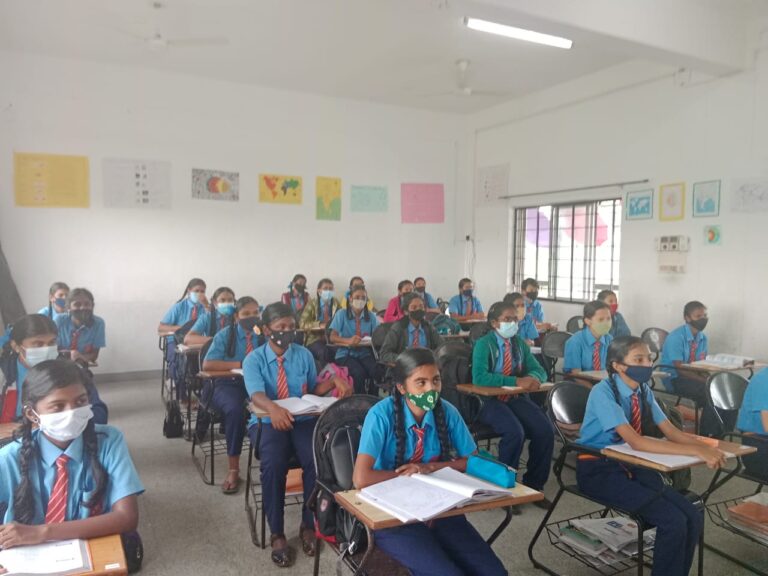 It is important that students have a life outside their classrooms. We believe that co-curricular activities are just as important as academics and they both complement each other to develop a well-rounded student with social skills. Students can choose any activity from the various options that we offer
Band training sessions are conducted for students of Grade I to IX
Karate & Dance Classes are conducted for students of Grade I to IX
Yoga Classes are conducted for students of Grade I to IX
Art Classes are conducted for students from Grade VI – VIII
Tailoring Training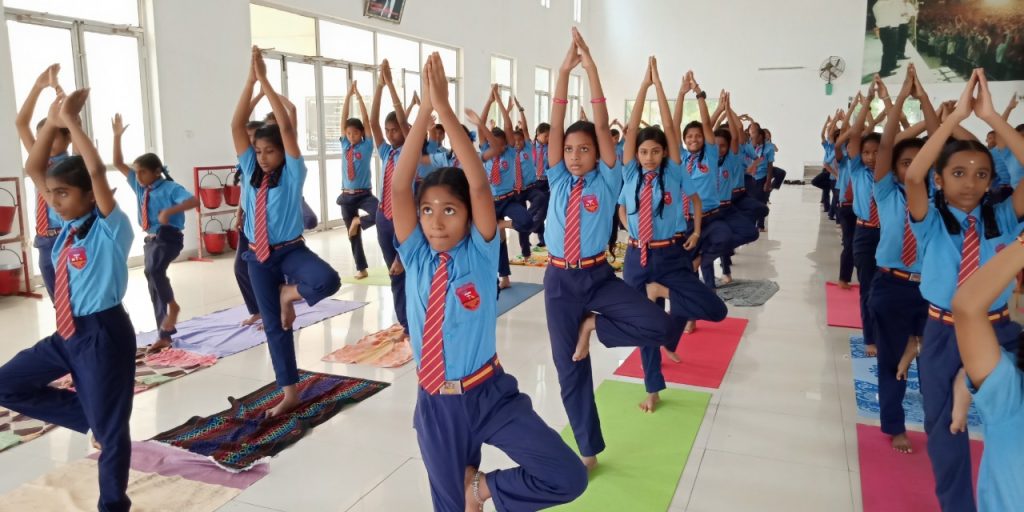 We are extremely proud of our teachers because they take enormous efforts development of our students and are extremely passionate about teaching. We conduct faculty development programs and also encourage them to continue with higher studies or research.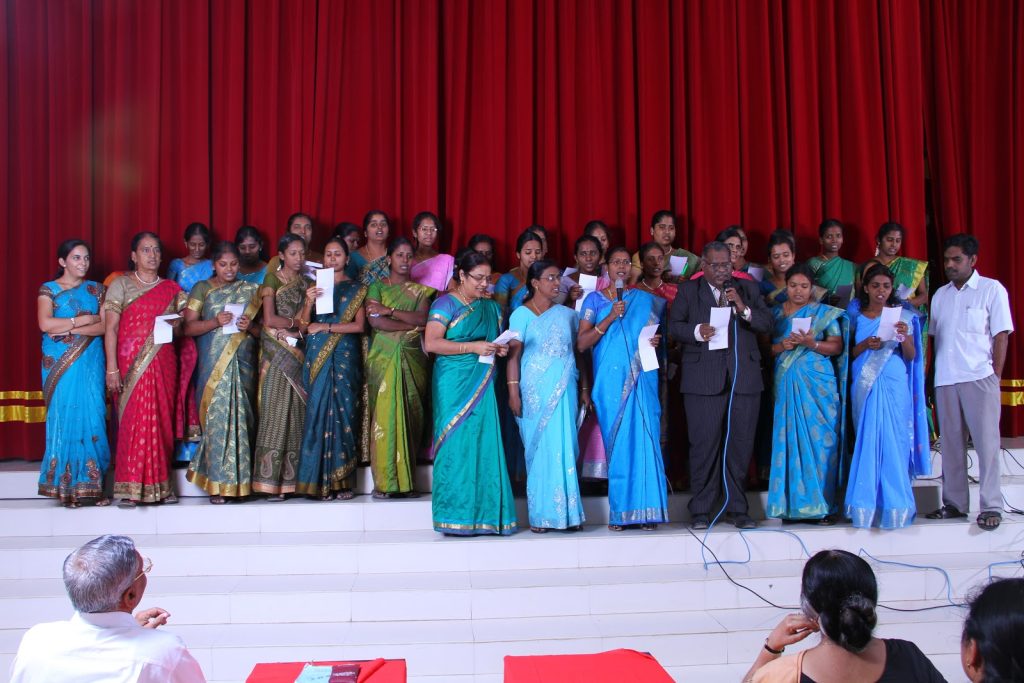 We regularly invite organizations to the school to conduct engaging workshops for the students to enhance their creativity, learn new skills, and dabble in artistic expression. Pidilite, for instance, taught students to create beautiful Tote bags and Rakhis.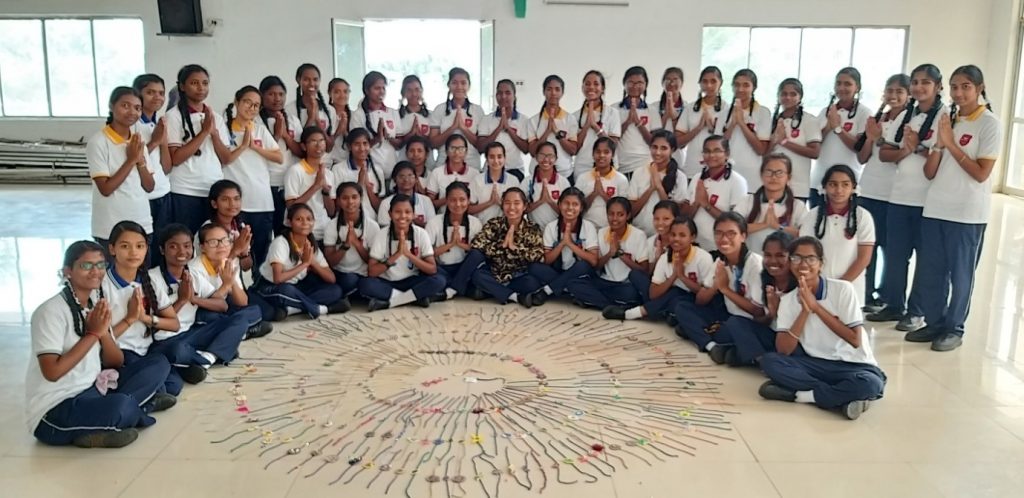 PARTICIPATION IN SOCIAL INITIATIVES
On a very regular basis, our school students participate in social initiatives, for e.g. every year our students participate in Tree Plantation drives. In 2019, Project Sulur Vanam- 2″ was organised by Lions Club and Sulur Panchayat and our students and faculty participated in the program.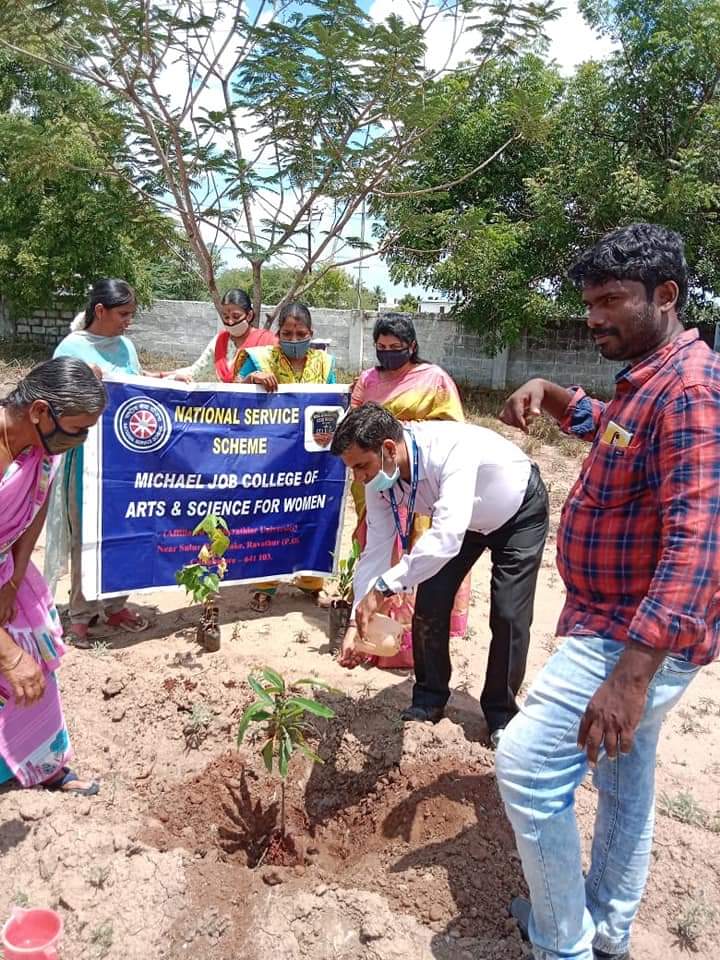 We believe that Professional exposure inspires and increases awareness. It has been our constant endeavour to conduct guest lectures to provide our students with an insight and understanding of various key concepts like Dedication, Self-confidence, Leadership skills, Positive attitude, Discipline, Enthusiasm, Hard work and the importance of communication in every sphere of our life. We have students getting highly motivated when volunteers and guests speak to them and share their experiences and learnings. Such open discussions stimulates their grey cells and increases their curiosity.
The school has an active Sports Wing which offers facilities for varied team and individual sports such as Football, Athletics, Karate. Every year, students compete in different interschool competitions apart from playing and practicing through the year.
Our efforts have borne success. In the sports competition organized by, Department of School Education, Tamil Nadu, in 2018-19, MJC Super Seniors Football team won the District level match & Played at the State level, MJC Students of class IX – X and of class VI-VII-VIII were the Zonal winners of Football for their respective categories. In the individual categories, our students won various awards at the zonal level in 5000 mts, 3000 mts, 300 mts, 200 mts, Javelin throw, High Jump, 80 mts Hurdles and so on.
Two of our students won prizes in the Asiatic Karate Championship 2018.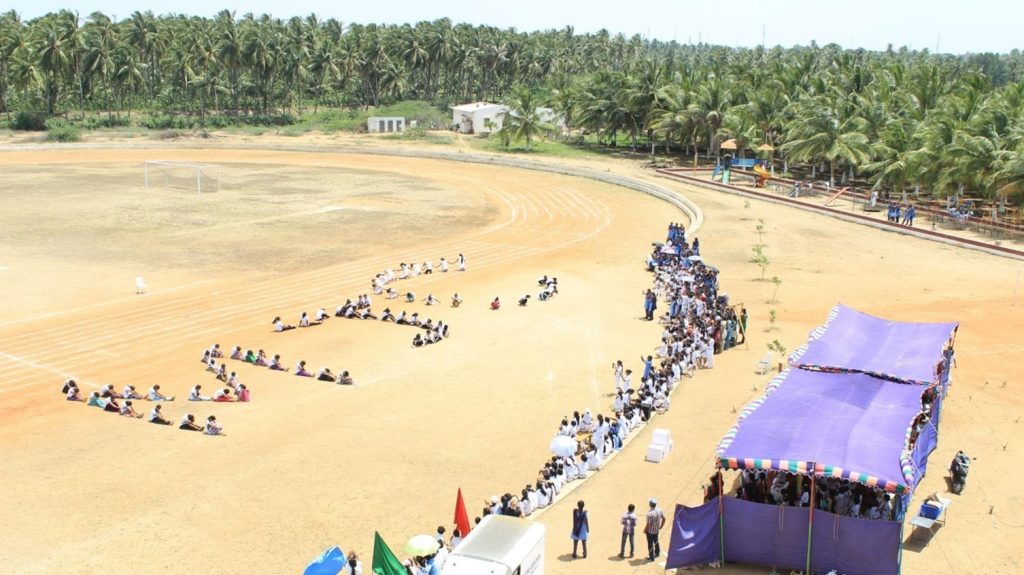 CELEBRATIONS AND EVENTS AT MJC
We celebrate all occasions at MJC, such as the Republic Day, Independence Day, Teachers day, Founders day, Christmas, Pongal, Renaissance, Sports Day etc.

Hostel is available for outstation students. It is self-sufficient in all respects and geared to take care of every need of the student. At present, about 310 students stay in our hostel. To know more click here